The staff is super helpful and timely. Not to mention, the order was shipped and delivered quickly!" [ Alex C.]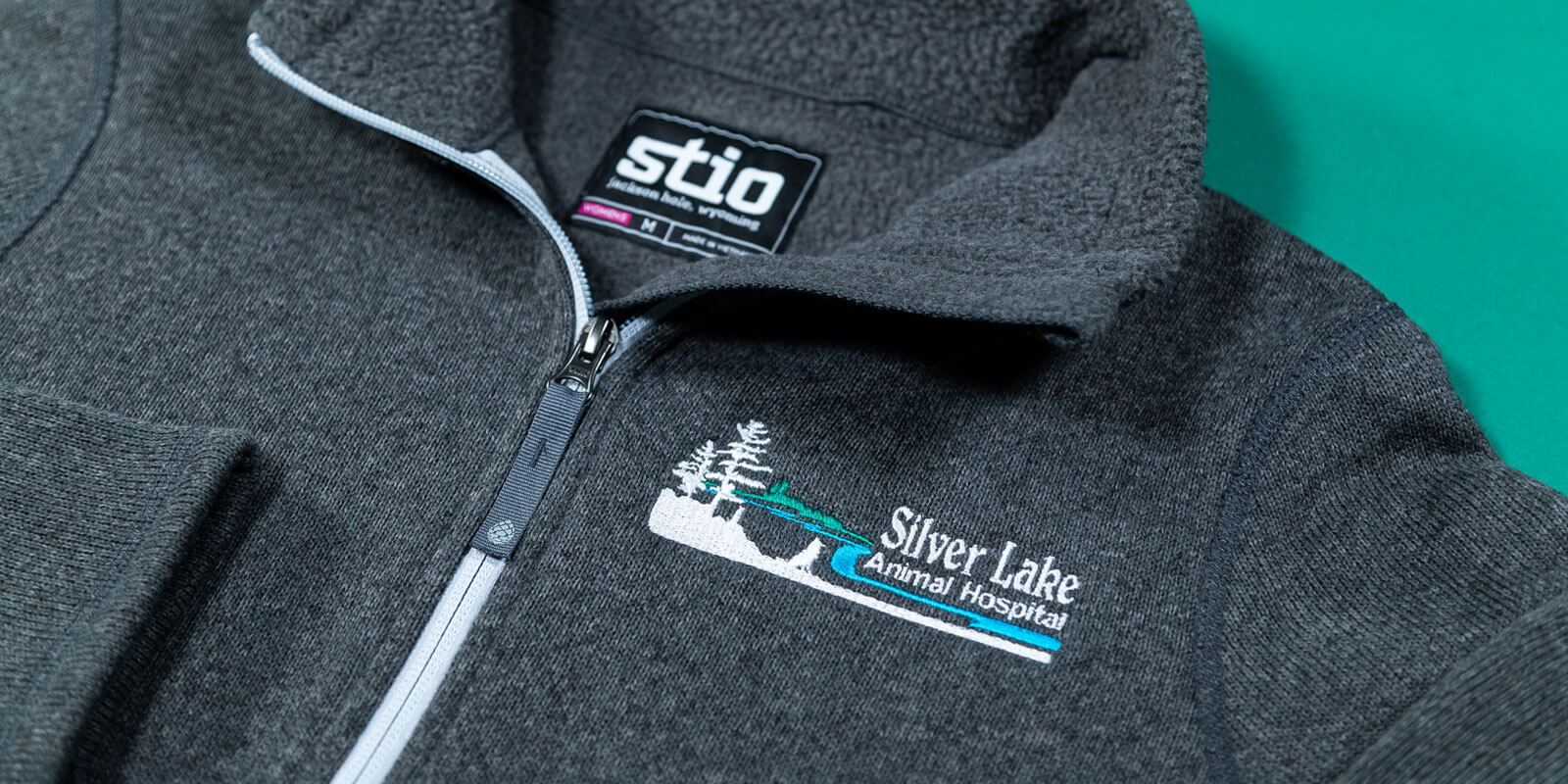 Where to Buy Stio Jackets: Our Stio Partnership
Corporate Gear has partnered with Stio as your official go-to decorator for where to buy Stio jackets for your company. Outdoor apparel brand Stio is the new generation of innovative outerwear, for sustainability and quality.
You can (almost) smell the mountain air when shopping Wyoming-based Stio's custom jacket and apparel collection. You'll love the Stio look and feel—quality outdoor performance that transitions well for a classic commuter jacket. Shop Stio's signature lightweight vests for everyday layering, custom rain jackets or fleece pullovers for your corporate gifts or new company logo jacket, today!

Official Brand Partners
Stio Custom Rain Jackets, Stio Down Jackets & Custom Pullovers
Stio Custom Clothing: Outdoor Lovers Apparel
The best corporate branded apparel with your logo delivers the results you're after! You can count on the Stio brand for quality, warmth, durability, and modern style that raises the bar for custom outdoor apparel for your company clothing.
Stio Custom Sustainable Work Clothes and Sustainability Practices
Stio custom outdoor jackets are the new generation to shake up outdoor apparel style, sustainability and quality!
Stio designs women's and men's outdoor apparel with sustainable practices. From sustainable men's clothing and women's clothing, to sustainable work clothes ideal for the office and onsite, Stio is 100% "climate neutral design" certified.
When you customize on Stio vests, Stio down jackets, and Stio custom bags, you align with a brand that is intentional and committed to reducing their environmental impact with materials like organic cotton that feel great on the skin and that are also long lasting. You'll love the fresh look and quality feel of Stio with the peace of mind that your business brand aligns with eco-friendly values.
What's more, at Corporate Gear, we're committed to giving back when you gear up! We give 1% of annual sales to environmental organizations that work toward sustainability. Enjoy our exclusive inventory of Stio ski jackets, Stio vests, and Stio bags to customize with your company logo!
Shopping for custom jackets for your business shouldn't mean sacrificing real protection from the rain and wind! Stio makes custom gear, and three season jackets that are multi-functional: enjoy fresh style, and well-fitting outerwear with durable protection. Stio designs insulated and DWR-finished custom outdoor jackets that keep the rain and wind at bay for the perfect company jacket to wear through the seasons. Lightweight but sufficiently warm, Stio outdoor apparel makes for excellent custom rain jackets and staple gear for your office and weekend outings.

Custom Outerwear: A Trending Brand Influence
The Latest Styles and Emerging Brands. Expert Logo Customization and Detailed Decoration.