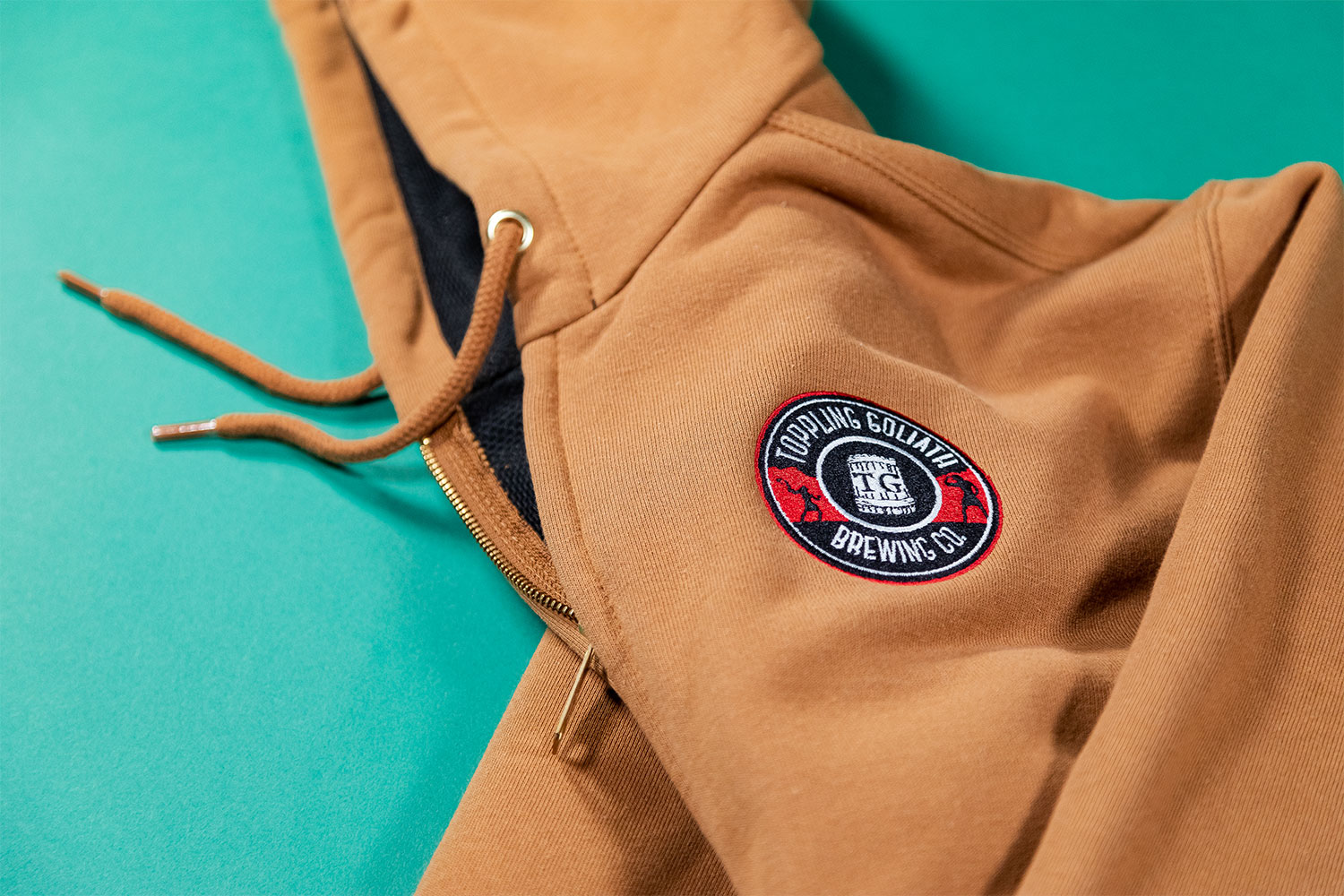 Carhartt Workwear: The Can-Do Clothing
Custom Carhartt company clothing and shirts are sure to withstand whatever your work requires. Carhartt is a popular, hard-working brand committed to supporting the equally hard work you do.
Custom Carhartt workwear features jackets, hoodies and outerwear built to protect your crew. Customize comfortable, and impressively durable workwear styles you can trust day in and day out! Everybody knows (or has at least seen) Carhartt's signature brown jacket, but brand loyalists know that the custom workwear and company clothing selection has many more popular apparel choices such as Carhartt vests, shirts, t-shirts, sweatshirts, and fleece hats.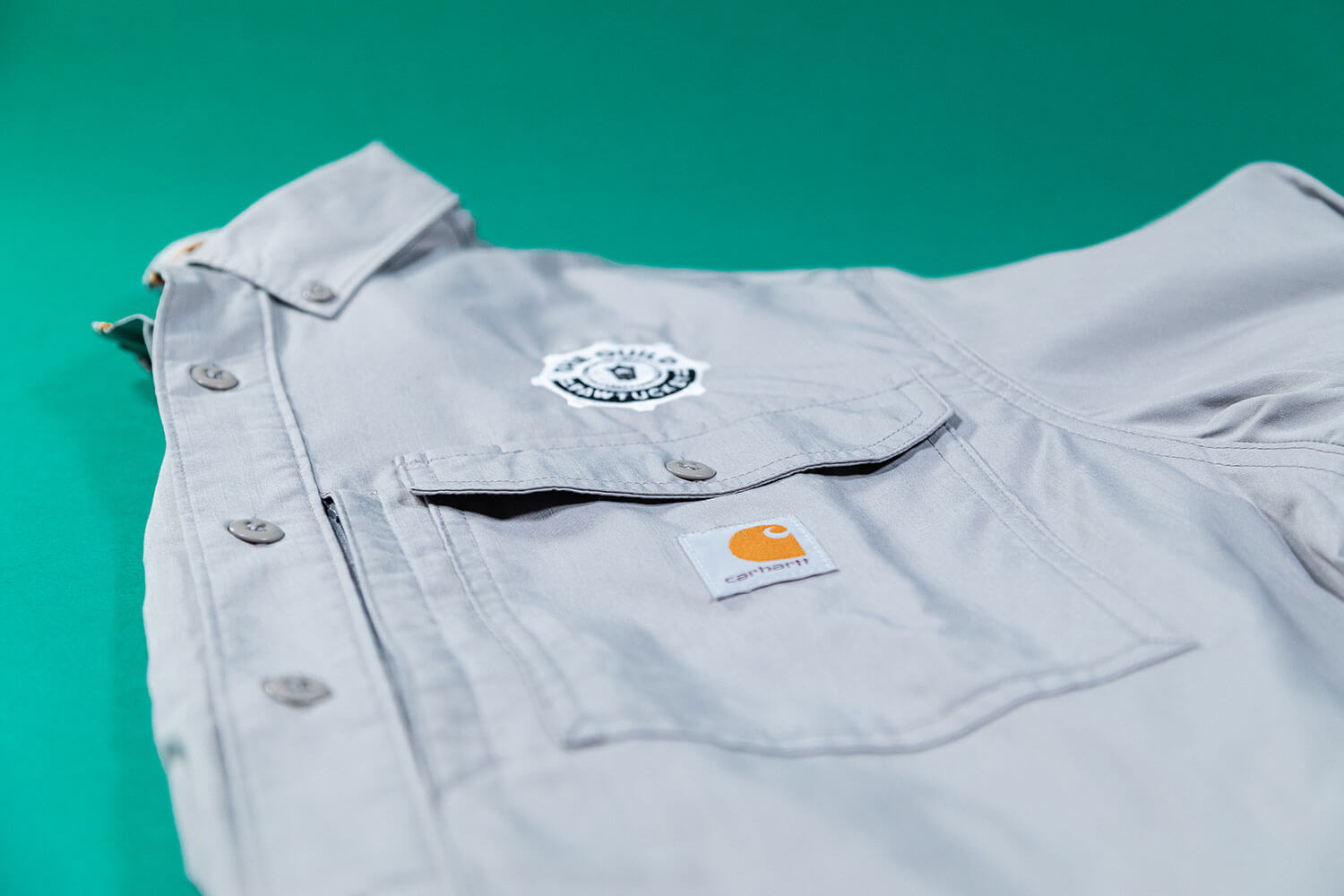 Carhartt Corporate Gear
Whether you need gear that can get your workers through long hot days in the sun, or outerwear to keep them warm and ready to take on the work during colder weather, Carhartt has what you need. Custom Carhartt logo apparel is manufactured to outlast and perform in extreme weather conditions.
At Corporate Gear, we make it easy to customize top outerwear and workwear brands with your company logo. We have everything you need to create workwear uniforms that your team will love.
Carhartt is one of the top workwear apparel companies in the world. They've been crafting jackets for more than a century, and know what it takes to stay warm on cold days. Through rain, snow, sleet – and heat, Carhartt is a jacket that works in all the conditions you do Their personalized jackets are designed to move with you and have features that make them great for the elements, and durable, while also feeling easy to move in.

Corporate Gear has theselection of top performing men's custom Carhartt jackets that are designed to be lightweight, water-repellent, and designed for your rugged work. Carhartt workwear is goes the distance, but is also versatile, and can be used on the job, at the office, and everywhere in-between. These personalized jackets can stand-up to any work conditions, making them a great addition to your essential workwear.

From the Full Swing Cryder Jacket to the Crowley Soft Shell Jacket, you can't go wrong with any of our custom Carhartt jackets, from personalized jackets for employees—or for corporate apparel. Carhartt jackets are constructed with reinforced stitching and layered construction to go above and beyond your expectations for rugged work performance. These custom jackets can be embroidered as versatile company uniforms, included in corporate gifts, or as company swag.

Carhartt doesn't "mess around" when it comes to making your brand stand out. Likewise, at Corporate Gear, our Gear Guides are experts at showcasing your logo withthe perfect placement and embroidery results for workwear and logo apparel that's long lasting. We help you make your custom apparel a reality by providing you with top quality decoration methods, including custom embroidery, screen printing, heat press, and more! Give your logo the custom company clothing it deserves by adding it to gear that will be used all of the time.

Refresh your company apparel and uniforms with custom Carhartt jackets. Shop our selection and choose your favorite style, upload your logo online, and our Gear Guides will create your very own personalized Carhartt Jackets with your company logo!